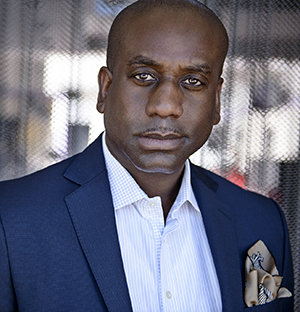 If you own a Reggae mixtape, chances are you have more than one of DJ Ron Don's musical delights in your collection! It's no surprise, as DJ Ron Don has been rocking our ears and souls with quality mixes since 2002. Characterized by stellar Reggae music blends and often rare finds and exclusives, DJ Ron Don's craftsmanship shines on his mixes, offering listeners loads of music and smooth transitions with limited interruptions. With hundreds of sought after mixes to his credit, DJ Ron Don has created quite a musical landscape in the industry, garnering a worldwide fan base, awards and media attention (including New York Times, The Beat, Time Out New York and more).
Based in New York, this top DJ of Guyanese descent, boasts a love of all things music. Of course, this love shines through his popular mix series like Dancehall Reggae (Volume 105), Vocal/Singing Reggae (Volume 52), Culture Mix (Volume 29) and many more. But DJ Ron Don's passion extends way beyond just mixing, as the bubbling personality, under the World Beat sound, performs live throughout the world, thrilling audiences with intense, infectious sets, suitable for all occasions. Notably, DJ Ron Don has performed throughout the U.S., Japan, Europe, Canada and the Caribbean.
As if the World Famous DJ Ron Don couldn't get hotter, he launched his very own radio station, DJ Ron Don Radio (RDR), in 2013. Under the motto of "More Music, Less Talk," through the burgeoning Internet radio station, DJ Ron Don offers listeners round-the-clock access to the best in Reggae music. The station's diverse programming appeals to all, ranging from mild and hardcore Dancehall to Lover's Rock, Culture music, One Drop and more. DJ Ron Don, who also boasts a love for Soca, has segments that will allow you to vicariously experience the energy and excitement of carnival! Much to his credit, DJ Ron Don is also co-owner of System Shakedown, one of the industry's top sound equipment providers. Along with his brother, the multi-talented DJ Ron Don outfits events around the world with a quality sound system.
DJ Ron Don & World Beat International has been the most requested DJ service in Brooklyn, NY for more than 25 years. Since 1990, this group of entertainers has brought the perfect blend of sophistication, music and fun to weddings, corporate functions, parties and special events.
At DJ Ron Don & World Beat International our philosophy is centered on the belief that quality music is the most essential element of a successful event. What makes us the most referred disc jockey company in the area? Our professional entertainers are personable, exciting, and experts in the reggae & soca industry, making them the best in all of New York, New York.